Here are some key concepts:
Reels: These are the vertical lines that spin when you hit the 'spin' button. Traditional slot machines had three reels, but online slots often have five or more.
Symbols: These are the images that appear on the reels. The goal is to match these up along paylines. There are often a variety of symbols including 'high-paying' and 'low-paying' symbols, and special symbols like wilds and scatters.
Paylines: These are the lines on which you're aiming to match symbols. Older slots had a single payline straight across the middle of the reels, but online slots can have dozens, even hundreds, of paylines in different patterns and shapes.
Wilds: These are special symbols that can substitute for any other symbol, making it easier to line up matching symbols along a payline.
Scatters: These are special symbols that often trigger free spins or bonus rounds when you get a certain number of them anywhere on the reels (they don't have to be on a payline).
Bonus Rounds/Free Spins: Many online slots have special features that can be triggered while playing, often through scatters. These might be free spins, where you get a certain number of spins without having to place additional bets, or bonus rounds, where you have the chance to win extra money.
One of the main attractions of online slots is the range of different themes and styles. They can be based on popular films or TV shows, historical eras, myths, and legends, or just about anything else you can think of. Each game comes with its own set of rules, bonus features, and paylines, which adds to the variety and excitement.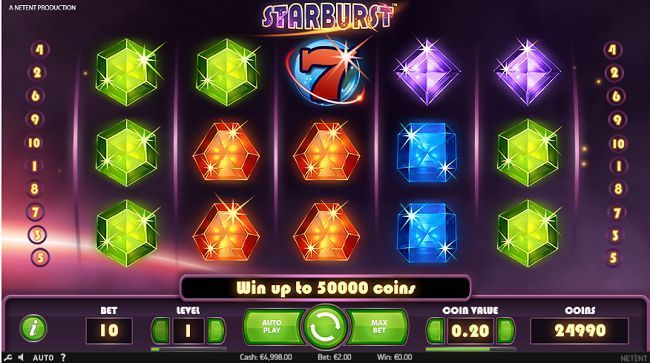 Different Kinds of Online Slots
Online slot games come in a vast variety of themes and styles, each with its unique gameplay features. Here are several types of online slots you might come across:
Classic Slots or Fruit Machines: These are digital versions of the original physical slot machines, often featuring traditional symbols such as fruit, 7s, bars, and bells. They typically have three reels and a small number of paylines.
Video Slots: These are more modern online slots, often featuring five reels (though this can vary) and a larger number of paylines. They often include bonus features like free spins or mini-games, and they come in a wide range of themes, from mythology to popular culture and beyond.
Progressive Slots: These slots feature a progressive jackpot, which increases each time the game is played but the jackpot is not won. When the jackpot is eventually hit, it resets to a predetermined value and starts to increase again. These can be standalone games, or they can be linked across a network of slots, leading to very large jackpots.
Megaways Slots: A recent development in online slots, Megaways games feature a dynamic reel system where the number of symbols on each reel changes with each spin, leading to potentially hundreds of thousands of ways to win.
3D Slots: These games feature high-quality 3D graphics and animations, creating a more immersive gaming experience. They often have detailed themes and narratives, with gameplay features and bonuses tied into the theme.
i-Slots: An innovation by software developer Rival, i-Slots are interactive games that feature storylines that can be altered by the player, leading to different game outcomes.
VR Slots: The newest development in online slots, these games use virtual reality technology to create a fully immersive gaming experience. You need a VR headset to play them.
Branded Slots: These are slots that are tied to popular brands, movies, TV shows, or celebrities. They often feature video and audio clips from the source material, and the gameplay and bonuses are often themed around it as well.
Multi-payline Slots: These can have anywhere from 5 to over 100 paylines, offering many opportunities to win. These slots can also include several of the above categories.
Multipliers: These are slots that feature symbols that multiply your winnings by a certain amount. The multipliers can range from 2x up to 1000x or more in some games. Some slots might offer multipliers during regular play, while others might offer them during bonus rounds or free spins.
Cluster Pays Slots: Instead of traditional paylines, these games have a grid (often 5x5 or 6x6), and you win by forming clusters of the same symbol. Winning symbols are then often removed, allowing new symbols to fall into their places and potentially form new wins.
Expanding Wilds Slots: These slots have a special kind of wild symbol that expands to fill up an entire reel when it lands. This can create a lot of wins, especially if you get expanding wilds on multiple reels.
Sticky Wilds Slots: In these games, when you land a wild symbol, it stays in place for a certain number of spins. This is often a feature in bonus rounds or free spins, but it can be a part of regular play in some slots.
Cascading Reels Slots: Also known as tumbling reels, these slots remove any symbols that are part of a win, allowing new symbols to fall into their place. This can create chain reactions of wins from a single spin.
Nudge and Hold Slots: These are online versions of classic pub fruit machines. They offer 'nudge' features to move a reel up or down and 'hold' features to keep a reel in place for the next spin.
What Kind of Online Slots Are the Best?
It surely depends on your preferences. Some players like to play classic fruit slots, which that may remind some people of old mechanical machines. But these games usually do not offer many bonus and in-game features.
On to other hand, many players prefer multiline slots with many features. Which are more interactive, but they usually offer smaller but often winnings.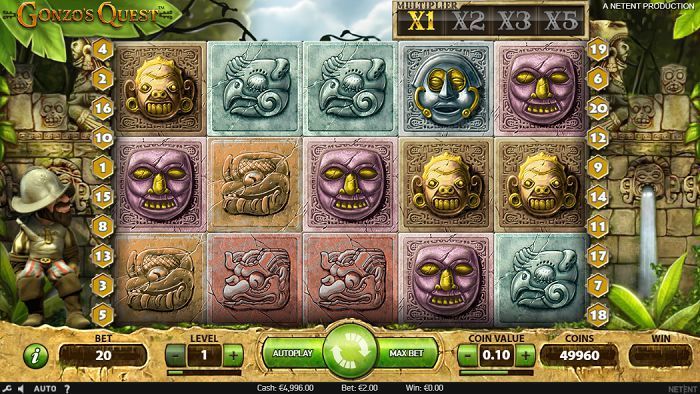 If you want to find the best kind of slot for you, you should consider all these attributes:
Return to Player (RTP): If you're looking purely from a statistical perspective, you may want to consider slots with a high Return to Player (RTP) rate. RTP is a term used by online casinos to describe the percentage of wagered money a slot machine will pay back to players over time. For example, if a slot has an RTP of 96%, this means, on average, it will return 96% of all wagered money to players in the form of winnings, keeping 4% as a house edge. However, it's crucial to understand that this is calculated over a very long period and millions of spins, so it doesn't mean you'll win back 96% of your money on any given session.
Volatility/Variance: Some players might prefer high volatility slots, which pay out less frequently but tend to give larger prizes when they do. Others might prefer low volatility slots, which pay out small amounts more frequently. Medium volatility slots fall somewhere in between.
Features: The best slots for you also depend on what features you enjoy. If you love the thrill of chasing big jackpots, you might prefer progressive slots. If you enjoy slots with lots of different features and bonus games, you might prefer video slots.
Themes: The theme of a slot can significantly impact your enjoyment. Many online slots have exciting themes ranging from ancient history to modern pop culture and everything in between. Choose a slot that features a theme you find entertaining.
Budget: Consider the cost per spin and the number of paylines. Some slots allow for small bets and are suitable for low-rollers. In contrast, others might have a high minimum bet and be more suitable for high-rollers.
Reputation and Reviews: It's also a good idea to consider the reputation of the slot and its software developer. Look for slots from reputable developers that are licensed and regulated. Reading reviews from other players can also give you an idea of what to expect from a particular slot.